Turkey, France and Italy sign an agreement on air defense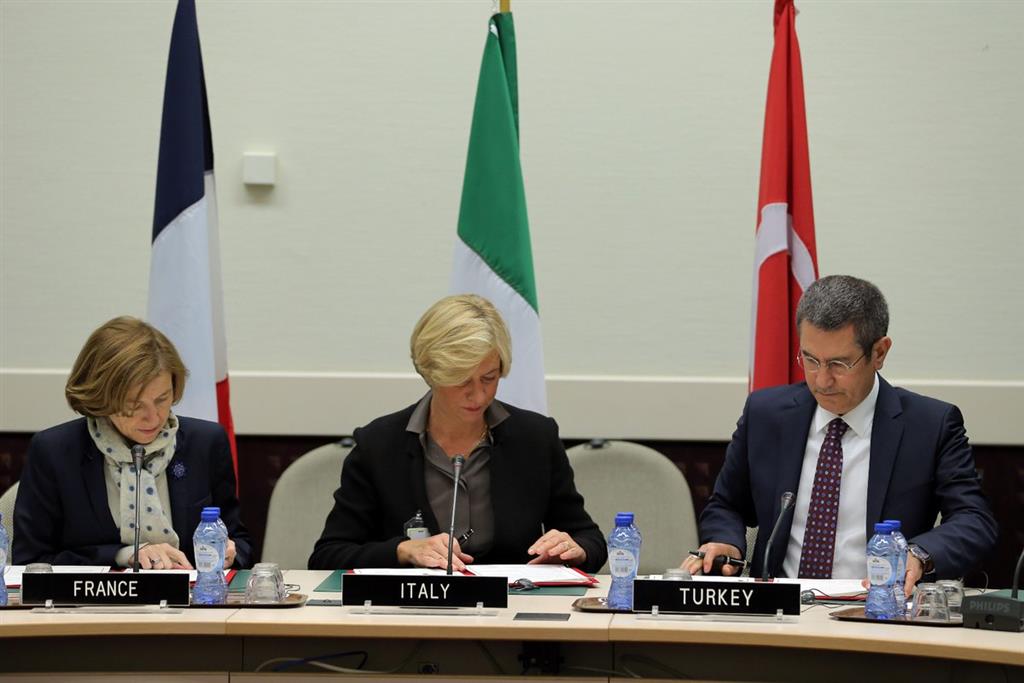 On November 8th the Turkish, Italian and French defense ministers signed an intergovernmental agreement (Letter of Intent). The event took place in NATO headquarters, in Brussels. The agreement states the 3 countries intent to strengthen their relation ship in defence matters, starting with air and missile defence.
Turkey has been seeking for years to develop a national long range air and missile defense system. Discussion with France and Italy focused on a solution using Eurosam SAMP/T as a stepping stone the the complete Turkish system LORAMIDS. Eurosam is thus teaming with Turkish partners Aselsan and Roketsan to develop LORAMIDS. The signature of the LoI is a strong token of the governments support and will to proceed.