Our customer service is operational, qualified and available to ensure you a high quality service.
The eurosam systems, fully operational in three nations and among five end users (armies, navies, air force), require an high level of availability all along their operational life.
OCCAR and Eurosam are managing a unique In-Service Support contract that is operationally compliant with the requirements of all the end-users.
New In-Service Support (N-ISS) Contract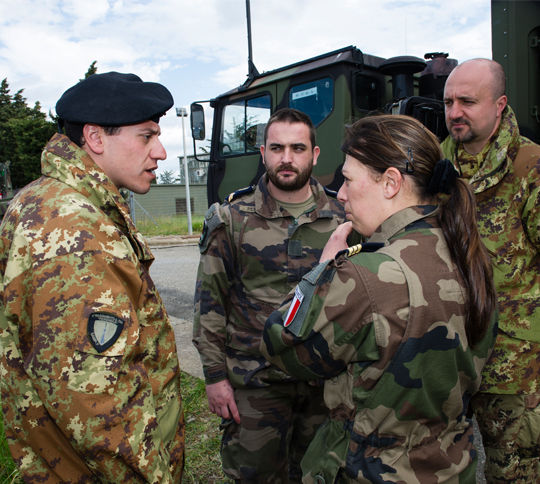 INTERNATIONAL CONTRACT
The N-ISS contract – which runs for five years from 2 January 2018 – includes in-service support for French and Italian land and naval systems (SAAM-Fr, SAAM-It, PAAMS and SAMP/T) as well as all ASTER missiles (ASTER 15, ASTER 30 and ASTER 30 B1) from France, Italy and the United Kingdom.
This contract represents a major upgrade from its predecessor and includes not only focused improvements (introduction of repair packages and simplified management) but also cost-efficient, long-term and tailored life cycle continuity support (anticipating major overhauls and addressing long-term obsolescence).
This five-year contract enables the three nations, OCCAR and industry to make common contractual analyses via periodic reviews, which incorporate any potential changes to nation specifications beyond the performance of logistics and support activities.
User clubs