ASTER missile covers from short to long-range missions including its self-defense. During the first part of its mission, ASTER missile is inertially guided using refreshed target data. A final homing phase is achieved by an electromagnetic active seeker, providing a highly accurate capability in all weathers.
ASTER is a 360° interception missile launched vertically that leads to maximum effectiveness of EUROSAM systems.
Thanks to the unique combination of aerodynamic control and direct thrust vector control (PIF-PAF), the missile is capable of high G manoeuvres. Together, these features give ASTER an unmatched hit-to-kill capability.
Fire power:
Multiple engagements
with high rate of fire
98% of launches
successful
ASTER 15 Missile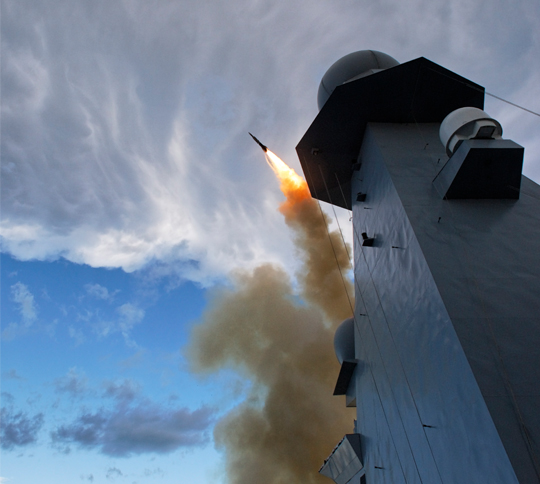 SELF-DEFENSE AND CONSORT PROTECTION
On naval missions, the Aster 15 is intended for self-defense and protection of the consorts. It can intercept aircraft, UAVs and cruise missiles.
ASTER 15 MISSILE PERFORMANCES
Solid propellant, two-stage

98% of launched successful
ASTER 30 MISSILES
Self, local and area defense
For both naval and ground missions, Aster 30 missile and its evolutions (B1 or New Technology) are intended for interception of all kind of current and future threats: cruise missile, ballistic missile, antiradar missile, UAV, helicopter and aircraft.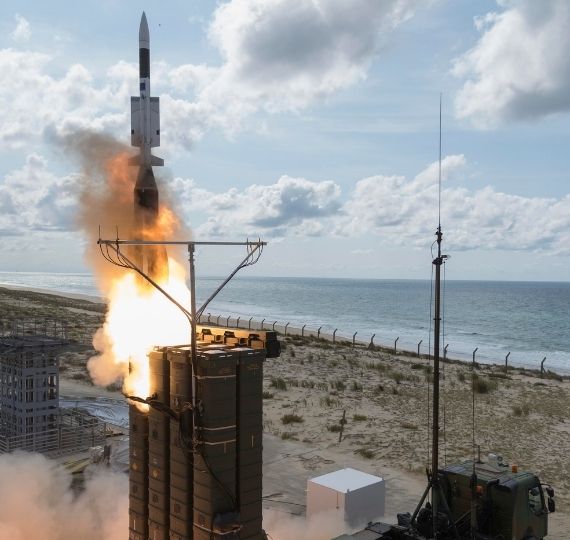 ASTER 30 MISSILES PERFORMANCES
Solid propellant, two-stage

98% of launched successful
ASTER 30 Live-Firing Campaign
See the video of a challenging firing of the ASTER 30 missile from SAMP/T system operated by French Air and Space Force: